Payment Processing Made Simple
Introducing Zero Fee Processing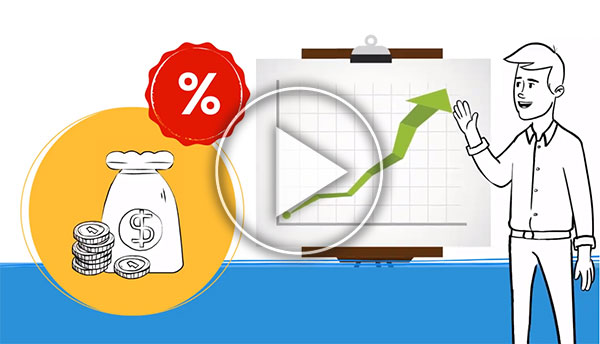 Eliminate your processing fees by switching to the Cash Discount program. The Cash Discount program allows business owners to pass along processing fees to your customers, much like municipalities and energy companies have been doing for years.
Our program, which is fully compliant with policies set forth by the Durbin Amendment, section 920 in the Dodd-Frank Wall Street Reform and Consumer Act, as well as the card brands (Visa, Mastercard, Discover, and American Express), utilizes proprietary software to offset your processing fees and pass them along to the consumer. No longer do you, as a business owner, have to fund the credit card rewards that your customers are receiving, at the expense of your own margin.
The Cash Discount program encourages customers to pay with cash, rather than using a credit card. Those customers who pay with cash will receive a small discount, which is already built into the price of goods or services you provide. Customers who choose to use a credit card will not receive the discounted price as listed and will see a minimal adjustment, usually 3.75%, reflected on their receipt. We provide all the signage necessary to inform your customers of the program and keep you compliant.
Businesses making $10,000 per month will save approximately $3,600 per year
Businesses making $50,000 per month will save approximately $18,000 per year
Businesses making $100,000 per month will save approximately $36,000 per year
Our Point-of-Sale Solutions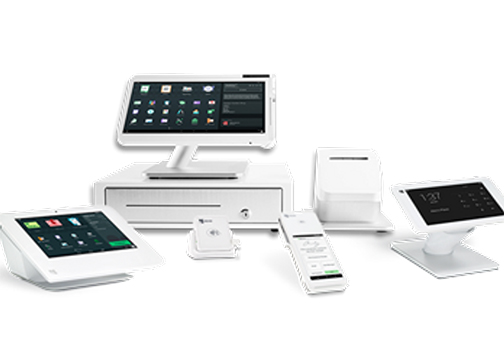 Clover
The #1 POS system for small business owners, with over 500,000 systems sold. Customize the Clover to the needs of your business through the App Market, which currently has over 300 Apps to choose from.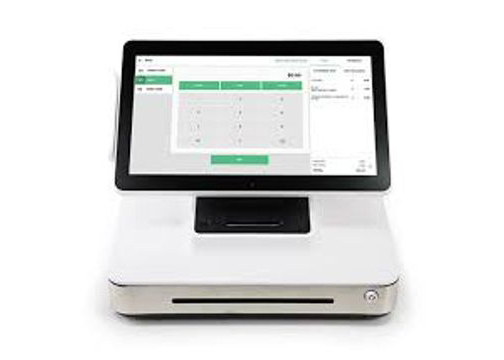 RIO
RIO POS is perfect for Quick Serve restaurants and boutique retail shops. Manage your inventory, customers and employees all in one place. And best of all...it's FREE!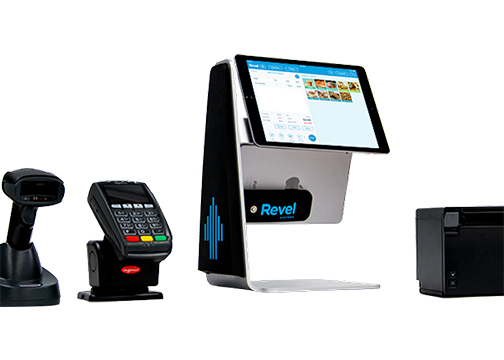 Revel iPad POS
Revel is the leading iPad POS for the restaurant industry. Order and Pay at the table to speed up service and increase accuracy, all while being EMV compliant. Integrate your 3rd party online ordering apps directly into your Revel POS.
ShopKeep
Shopkeep is the perfect, easy to use iPad POS for smaller Quick Serve restaurants and Retail establishments.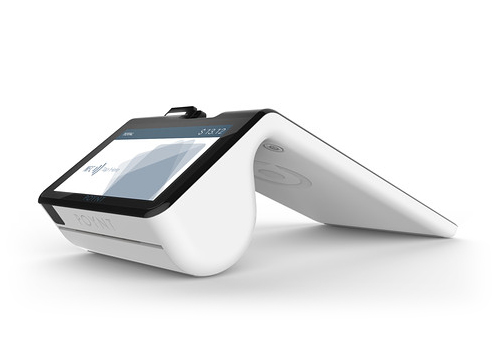 Poynt
Use Poynt to integrate directly into your Micros, Aloha or Dinerware POS systems to become EMV compliant, eliminate chargebacks and place orders directly from the table.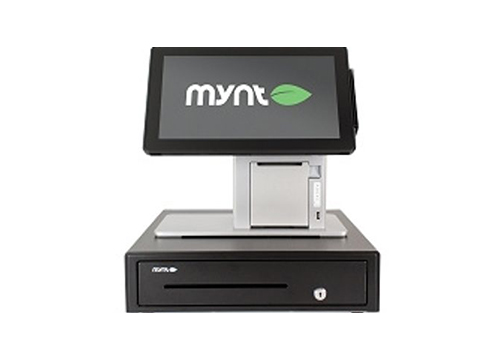 Mynt POS
Mynt POS is designed for Quick Serve restaurants and basic retail. Best of all, Mynt comes with our ZERO percent processing program.
American Express Opt Blue
Accept American Express for virtually the same cost as Visa/Mastercard. Sometimes even less with our Opt Blue program. 
Quickbooks Integration
Process with Progressive Business Solutions and integrate your payments directly into your existing Quickbooks account. 
Gift Cards and Loyalty Programs
Secure future business and increase visits from your regular customers with our Gift Card and Loyalty Rewards Programs. 
Electronic Checks
Accept Checks with instant approval and zero risk. Our Check Guarantee program protects your business from accepting fraudulent checks, so you can accept payments with peace of mind. 
Virtual Terminals
Set up recurring payments and send invoices through email, with a secure pay link to speed up receivables
Business Funding
Working Capital for your business. No bank loans, no monthly payments. Qualify for up to $500,000, based on your monthly credit card receivables.
ATM's
Generate thousands of dollars a month in additional revenue! Buy or Lease options available.
Years of combined experience
Increased Customer Profits
The Cash Discount Program immediately eliminated our processing fees without buying new equipment. PBS has improved our profits and did it seamlessly without any investment of our money. Thank you!
Frequently Asked Payments Questions